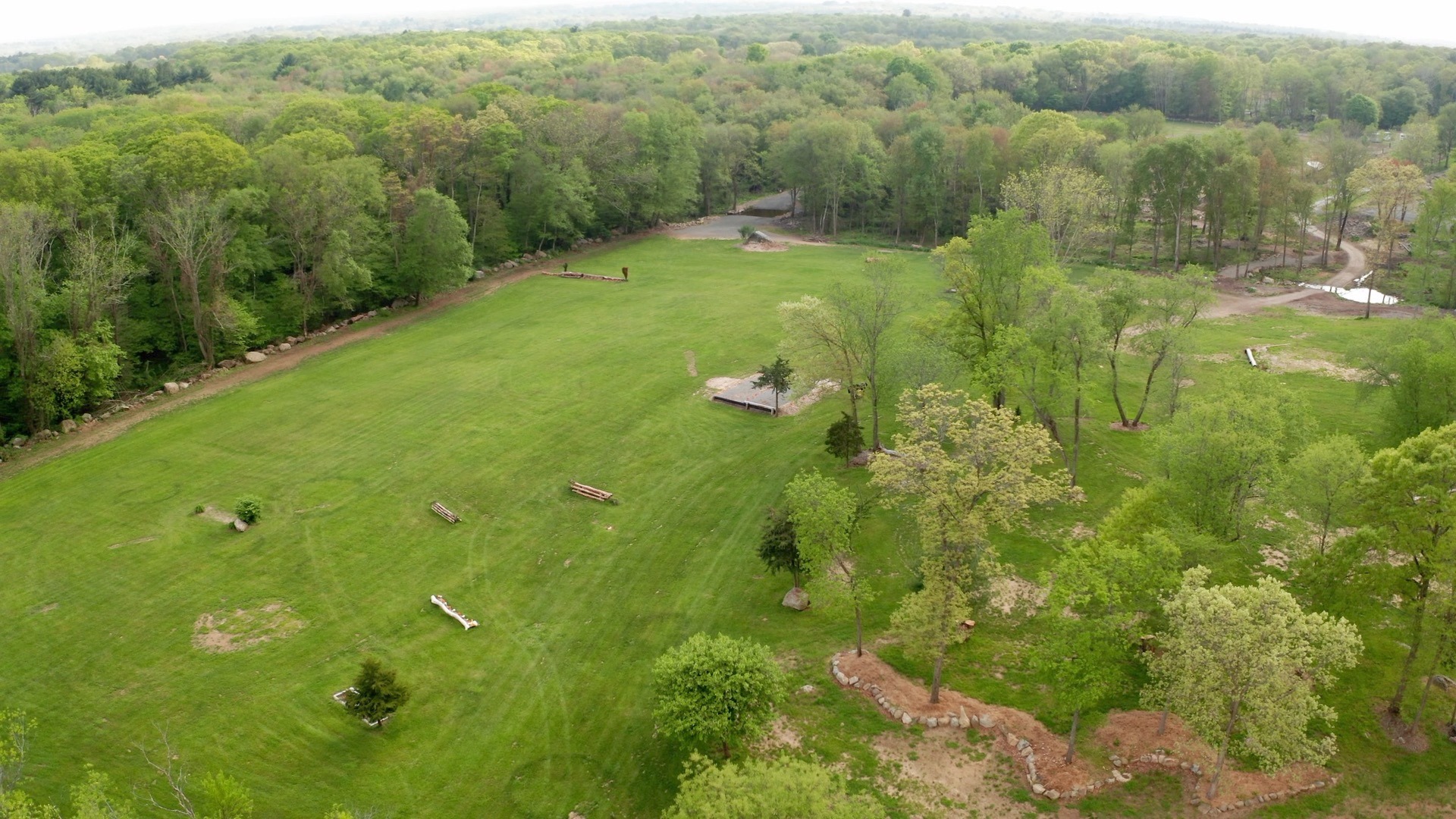 Our cross-country course is continuously being improved every year with the help of former Kentucky Horse Park jump builder, Aaron Rust!
Palmer River is especially proud of its cross-country course, which formerly was the host of an annual sanctioned event. The course is being carefully redesigned, and now features a variety of challenges including banks, drops, open ditches and a water crossing. All jumps are designed to be horse-friendly but are also laid out in a way which will challenge the speed, boldness, endurance, and jumping ability of the horse and test the skill of the rider. The jumps range in height from 2′ to 3'3″.
We offer professional cross country schooling days and clinics!
Our cross-country course is one of the largest schooling courses in the area and is available to outside clinicians and instructors. The charge for schooling is $100/rider for a 2-hour slot.
Please contact us via phone or email to schedule a time and to discuss the number of riders and levels that will be attending. Your schooling experience is as important to us as it is to you, so we want to ensure your safety and ensure that all riders have great obstacles available!
We ask that riders adhere to the following:
Be accompanied by a professional trainer or request a Palmer River trainer.
Please wear vests and wear a current medical arm band.
No unsafe jumping (racing, timed jump-offs, etc.).
No pawing allowed in the water (be considerate of footing).
Avoid construction areas.
Have a great ride!
Please apply at least 24 hours in advance.
*Please call us at (508) 243-6347 or email us at prec172@comcast.net to speak with us about scheduling a professional cross country school day BEFORE filling out the application below.*