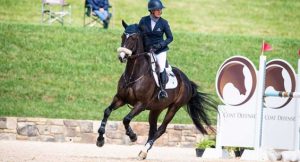 Palmer River is excited to start our 2022 season off by hosting a clinic with Allison Springer. Allison is revered throughout the eventing world and beyond for her commitment to the sport and to her horses. Short-listed for the U.S. Eventing Team for the 2012 Olympics in London, Springer has been named to multiple USEF High Performance Training Lists. Her training program consistently produces horses and riders who achieve success across all levels of the sport. Allison combines her talent as a rider, trainer and coach. Her focus on positive reinforcement and straight forward analysis has made her a popular and much sought-after instructor for both amateurs and young riders. If you are  working with a young horse in the show jumping ring or ready to move up to the next level in eventing, Allison will be a great start to the 2022 season.
Schedule:


*Please note that these are the new dates (no longer an April offering)*




Saturday, May 7, 2022 (Choice of Grid Work or Show Jumping)


Sunday, May 8, 2022 (Choice of Show Jumping or Cross Country)
Application Information:
Applications open to all levels. Sign up for single day or both days.
Applications close April 15, 2022.
Fees:


Once your application has been accepted, full payment will be required to reserve spot.


$300 for both days or $175 for one day


Auditing: $30/day – please email prec173@comcast.net if interested.


Dry stall: $50/day/night that includes 1 bag of shavings and buckets if needed.
If event cancelled, refund minus $25 office fee.
If rider cancels before closing date (April 15, 2022), refund minus $25.
No refunds for cancellations after closing date unless spot able to be filled by another rider.

Clinic Need To Know Information:
1 auditing pass included in rider fee.
Stable Rules:
Please respect our facility and keep both aisles and common areas clean at all times.
Let the farm know what time you will be arriving if you are staying overnight.
Offload horses and equipment in the field below indoor arena. There will be carts available to unload equipment.
Lights out at 8pm unless notified.
Stalls should be cleaned but shavings can be left at completion of stay.